From September–December of 2015 I was selected as one of seven creatives from hundreds of applicants to participate in
72andSunny
's creative residency program called
72U
. We made three projects over the course of three months.
RISKY CONDUCT, a data visualization gift
Role: concepting, survey creation, printing


We decided to create an object that would celebrate the risk-taking behaviour encouraged by 72U and our guest speakers. First, we drafted a survey that revealed data points about our cohort's physical, financial, & social risk-taking behaviours.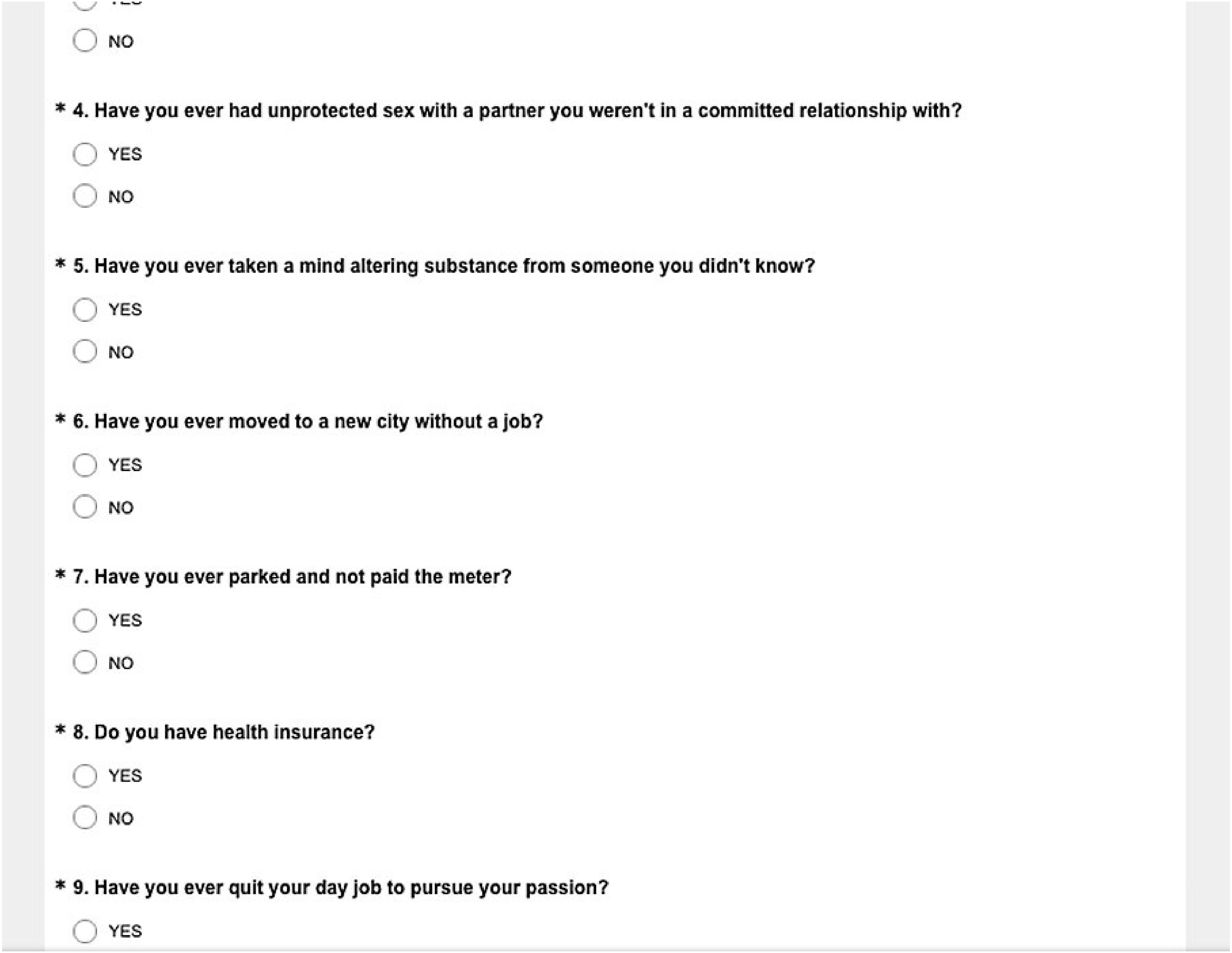 Once all the data points were collected, resident Nikita Rokotyan created custom data visualization software that separated the data points into an illustration of a spiky sphere. The sphere was seperated into three horizontal sections corresponding with the categories of risk-taking behavior. The "spikier" the sphere, the riskier the individual.
The finished data visualization was arranged as a grid of 2D illustrations and printed in white ink as posters, as well as 3D-printed by Shapways in white glazed porcelain.
An interactive art installation for STEAM Carnival
Role: concepting, design, production, installation
"Scream Chamber" is an interactive installation fabricated in partnership with Two Bit Circus. The piece embodies mischief, play, and discovery. Children are encouraged to scream into the oversized gramophones (and of course, interact with everything) as the structures magically transform sound into sight. The installation is comprised of six separate stations that release and power outputs like bubbles, pinwheels, and even an acryclic pom pom chamger through Arduino when screams are input. Scream Chamber was exhibited as part of the S.T.E.A.M. Carnival in San Francisco in November 2015.
LIKED, short film
Role: concepting, storyboard, production design
Log Line: Naive millenial Pat visits a bizarre personal brand clinic to boost his popularity online.